Want it on Paperback? All of my books are now available from the publisher for 30% off retail:

---
Now available: The May Day Murders Sequel!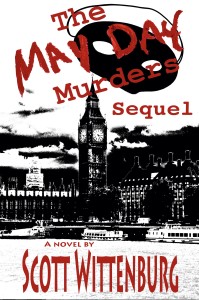 The killer is back with a vengeance. A decade has passed since his murder conviction but now he's escaped prison, his whereabouts unknown. In the meantime, Sam Middleton struggles to cope with his wife's recent death, certain that the killer is to blame. Could his daughter's family be next? While Sam is in London doing a book promotion, Inspector Clive Hogarth is in pursuit of a serial rapist that's been plaguing the City. Can Hogarth piece everything together before Sam's whole world comes crashing down?
---
Check out Double Trouble, the latest Alan Swansea Mystery!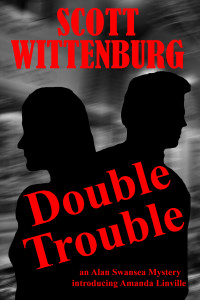 PI Alan Swansea teams up with Amanda Linville to investigate the murder of Jodi Wilburn, ex-wife of Amanda's childhood friend. As evidence mounts against Nick Wilburn, Sheriff Jim Foley will do whatever it takes to see that Nick is arrested and convicted, pushing the partners into a race to find the real killer.
As the case heats up, Alan gets an urgent call to bring down a sex trafficking ring exploiting young children in Columbus. With no time to lose he accepts the case, forcing his new partner to work the Wilburn case on her own. Can Alan and Amanda both come through in time, or will time run out?
---
The second of the Alan Swansea Mysteries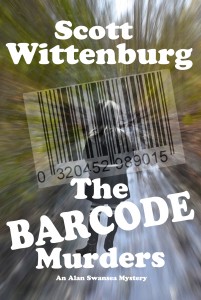 Private investigator Alan Swansea is back in action as he tracks down a cold-blooded serial killer who has suddenly resurfaced from obscurity. It's been a year since eight-year-old Chloe McPherson was abducted from the school playground and later found dead in the bottom of a ravine. Despite the efforts of the Columbus police to find her murderer, the case goes cold.
Now it's up to Swansea to piece together the mystery surrounding Chloe's death and determine if a recent murder is somehow connected. Above all else, he wants to find out what kind of monster murders an innocent child for what appears to be no apparent reason.
---
"This story will make you think . . ."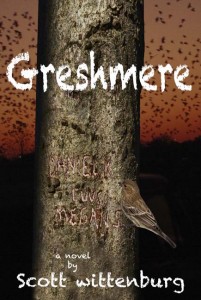 Former high school sweethearts Daniel and Megan Kendall are living in wedded bliss until their world is suddenly turned upside down by a calculating, cold-blooded killer. Enter Greshmere, who finds himself in a new body and a strange but familiar place without a clue to his past. What ensues is Greshmere's extraordinary journey of rediscovery as he unravels the mystery of his former life.
---
The first of the Alan Swansea Mysteries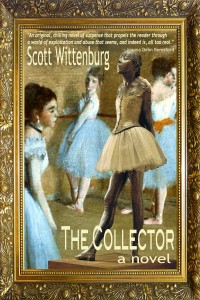 What at first appears to be an online hoax launches retired PI Alan Swansea into an investigation exposing a gang of sex traffickers. Once it becomes clear that young Eastern European girls have been abducted and forced to take part in a deranged artist's bizarre project, Swansea is engaged in a harrowing race to find the girls before they are thrust into an even more unthinkable situation.
---
"Part fine-art coffee table book, part how-to manual"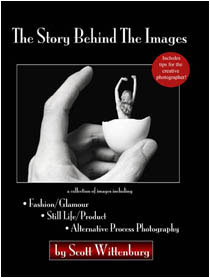 The author presents a collection of images that will engage and inspire!"From fashion to still life to alternative processes, take a journey behind the lens with the photographer as he presents what went into each image and what went on behind the scenes. Explore a variety of photographic techniques and learn tips on how to create traditional multiple exposures, digital image manipulations, Polaroid image transfers, emulsion lifts, , salt prints, cyanotypes, and infrared images in a step-by-step how-to section.
---
"A Chilling Thriller"
AVAILABLE FOR FREE  IN ALL EBOOK FORMATS!
The autumnal tranquility of Smithtown, Ohio is shattered when Dr. David Bradley arrives home to find that his wife has been raped and murdered by an intruder who has left no clues behind except the words "May Day" painted in lipstick on his victim's body. When the police later learn that another Smithtown resident has been raped and strangled in New York City, it becomes frighteningly clear that a cunning serial killer targeting Smithtown women is on the prowl. Newspaper reporter Sam Middleton is determined to help Detective Roger Hagstrom track down the assailant of his ex-wife's best friend and everyone is asking the same question as the mystery unfolds: Who will the killer's next victim be?
---
"A riveting action/thriller!"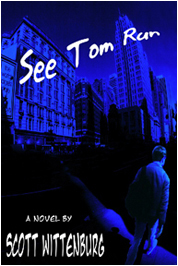 Tom Grayson returns home from a quick errand to discover that his family and guests have all mysteriously disappeared. Prior to this chilling discovery, he has been tormented with guilt by a secret that only he and a former lover share: the two have witnessed a brutal crime that Tom has refused to report. He knows that alerting the authorities would jeopardize all that he holds dear in life: his family and career. In a desperate search to find his missing family, Tom embarks on a journey that can only be described as nightmarish and surreal. When it becomes increasingly clear that Tom may lose something even more precious than his comfortable existence, his priorities in life shift dramatically as he becomes an unwitting detective with a mission. But will it be too late for him to set the record straight?
---
 "A horrifying story of greed and revenge!"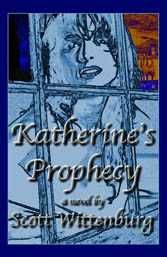 Emily Hoffman, Ashland Falls' beautiful and reclusive antique shop owner, has been haunted for years by horrifying nightmares that won't go away. These all too real dreams involve a cast of Emily's long deceased family members including her recently departed and abusive father, Charles Hoffman. Emily's plight becomes a hellish ordeal that has all but consumed her when she suddenly meets Lenny Williams, a struggling New York freelance photographer. The mystery surrounding her family's scandalous past begins to unravel as Emily and Lenny join forces but eventually discover that the couple's chance meeting was anything but mere coincidence!